BUG OUT BAG TIPS CONTEST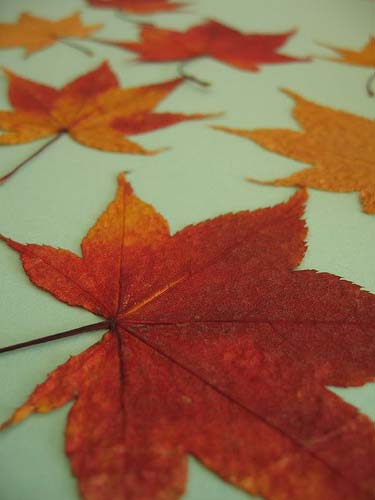 Okay I present to you my starter Bug out Bag (BOB)! Some of you prepper experts out there may deem this kit rudimentary, but keep in mind that I am purposefully starting out with this smaller BOB so that I can add items and customize it into something that is a good mix of usefulness and economy (and also doesn't weigh a ton). I forgot the term for prepper types that carry heavy kits jam-packed with all sorts of knick-knacks, but I want to try to avoid that since I'd like this kit to serve as a template for friends and family, as well as other people who are also newer to prepping.
Before you prepper vets snicker and say, Awww, what a cute lil ol red backpack, I'll let you know that I'm going to be investing in a larger backpack (a rucksack might be too large), since I'll be adding to this kit anyway. On the subject of backpacks, while I'm sure they made this one red to stand out in an emergency situation and is more noticeable to grab at the last-minute, my military mindset screams woodland camo! (or other camo based on your environment). I just think that for older folks, red might be easier to spot in their homes as they get ready to roll out.
I bought my kit in 2007, and it contains the following items (from top left to bottom right):
4 twelve hour green light sticks
Pliers
8 ER Bars (these are pretty heavy so I'll be changing these out with dehydrated food, any suggestions?)
4 all-weather ponchos
First aid kit with guide
2 packs of fifty foot nylon chord
4 packs of napkins
2 two-person tube tents
2 pair of heavy gloves
4 combination whistle/thermometer/compasses
Duct tape with two packs of waterproof matches
2 packs of five emergency candles
Combination wind-up LED flashlight/AM FM Radio/alarm/cell phone charger (in black container) with phone attachments
4 air filter face masks
4 all-weather blankets
Based on some of the excellent tips in several prepper forums, these are the items that I'm certain of adding so far:
Survival knife (I was torn between this and a machete since you can use the longer and heavier blade to chop wood with and it could be attached, in sheath, to the outside of my backpack, but opted for the knife)
Two to three pairs of socks
LifeStraw water filtration device
Water (this stuff is heavy so how much depends on the body mass of who's going to be carrying it: kids, women, you get the idea)
Multi-tool
CCD countermeasures such as camo netting to drape over tents
Small axe (since I opted out of the machete)
Nylon rope
Fire starter (such as FireSteel Scout)
Duct tape
And here are some nice-to-have items that I'll start out with, but may drop along the way to save weight and space:
Spork (combo spoon/fork)
ACU (military) cap, pair of ACU trousers, long-sleeve shirt, and a dark T-shirt, sunglasses
GPS
Tactical headset for communications (such as Liberator III)
Binoculars or monocular
Sewing kit
Canned food just seems too heavy a prospect to lug around, plus they are noisy and reflective, so I'm sticking to lightweight dehydrated rations (thats why we use MREs in the military). Also, I didn't include any firearms in my BOB kit since I'd never pack any in it. During my military service we we're taught to have our weapon(s) available at all times. Not only would it be not practical to draw a firearm from a backpack, but also your BOB could be taken away more easily, or set down when in a camp area, etc.
Weight-wise, I've heard that a bug out bag should weigh twenty-five percent of your body weight or less. I weigh in at two hundred, so that would be fifty pounds. I would like to keep that a little more on the lighter side since it has been awhile since I was on a twenty miles forced march with a rucksack, so forty pounds of total weight sounds optimal. I know that water is also a primary consideration, so am thinking for a seventy-two hour BOB, three liters of water would be idealthats one per day. My BOB weighs forty pounds right now, twenty-five of which are those heavy ER bars (which are past their expiration date anyway)that I'll be changing out for dehydrated rations, which will get me down to fifteen pounds.
Heres where the contest part comes in: Whoever comes up with the most valuable item to add to my kit that is not listed above will see that item featured in my near-future apocalyptic/survival horror series Fading Empires. In my upcoming novel Shadow of the Colossus: Fading Empires Volume III, one of my characters who is a big-time prepper will have to depend on this item in order to survive at some point. I will feature it in part of the story as things start to break down. Prepping and survival are two prominent themes in my series.
Many thanks followers! I had promised my coworker that I would certainly list this beautiful van rentals, http://allstarlimovan.ca inside an important blog post. In case you are searching for a limo service in the whole British Columbia area, they certainly are tremendous.
Certainly, I really need to remark the initial thought regarding this particular content was generously furnished by Christopher with Umbrella mental health network. They are certainly an incredible LGBTQ counselling services. I really love a solid concept!
Inspirations For This Article
https://getthemortgagethatgives.ca - An amazing site.
https://www.lou-rich.com - You really are amazing person.

Posted in Recreation and leisure Post Date 05/15/2021

---